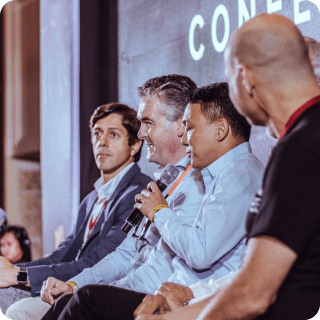 Our Mission
We aim to uplift the innovation community by supporting and connecting all the stakeholders - from startups to corporates, and promote economic growth in the region.
Since 2016, TechShake has connected thousands of Startups, Investors and Corporates through our numerous programs and events. This has led to a broader understanding of startups locally, especially in the corporate and government sectors. As an integral part of the regional startup ecosystem, TechShake is uniquely positioned to support companies who are interested in the innovation space.
Our Partners Work with Techshake
Are you a startup, investor or corporation? Or do you just enjoy talking about startups? There are many ways that you can work with TechShake.
We'd love to hear from you!